The all-new ESI eSIP Evolution Series™ delivers power, performance, flexibility and scalability for small to mid-sized enterprises up to 2000 users. With a modular design that uses the very latest advanced standards-based technology, the eSIP Evolution Series is engineered for the communications needs of today, while "future-proofing" your investment with the ability to grow along with your organization in the future.
Premium Technology & Features
Users can take advantage of enterprise-grade features that help to improve productivity and efficiency by making routine tasks simple, such as: visual voice mail, dial-by-name directories, conferencing, advanced call handling, call recording, and more!
Power & Performance
The ESI eSIP Evolution Series utilizes the latest powerful technology advancements, including industrial-grade Quad Core processors, T1 DSP voice processors, and extended-life power units with lightning protection. This solution works with SIP/IAX2, PSTN lines, ISDN, T1/PRI, and GSM/3G/4G.
Secure & Reliable
Gain peace-of-mind with advanced fail-over/redundancy, built-in security, monitoring and reporting capabilities as standard. Additionally, the internal firewall/threat detection and support for TLS and SRTP encryption means that your communications remain secure from unexpected threats to your system.
Mobility Made Easy
Take the critical features of your business phone on the road with you by using the ESI eMobile application for smartphones. Access voicemails, contact directories, and call recording features from wherever you may be, and always stay available to receive calls from your most valuable clients!
Awesome Features
Quick multi-site and remote user connections
Advanced call handling options
Built-in call recording capability
Conferencing and three-way calling
Visual voicemail 
web-based managment
Powerful add-ons including the ESI eMobile smartphone application
ESI ePhoneX Console
Full Duplex HD
Gigabit
Color Displays 4.3″ & (2) 3.5″
100+ Programable Buttons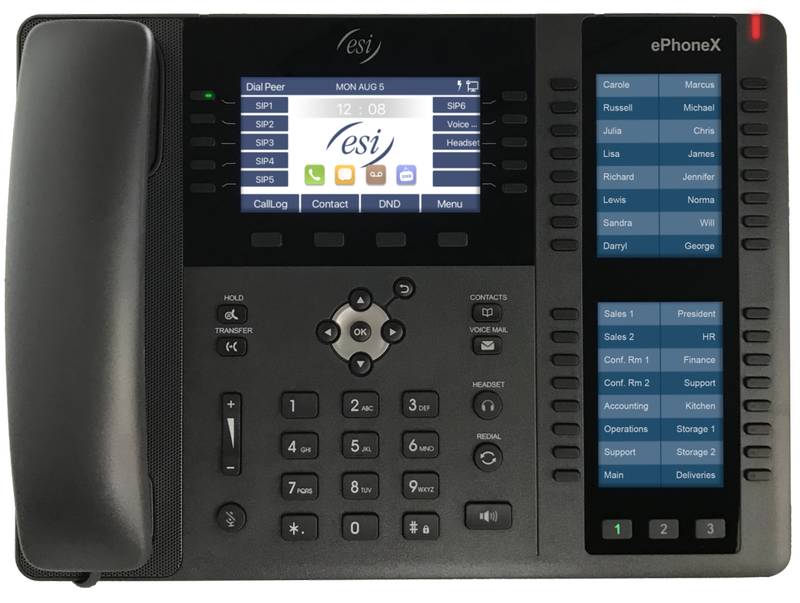 ESI ePhone 4x
Full Duplex HD
Gigabit
3.5″ Color Display
36 Programmable Buttons (4 pages of 9)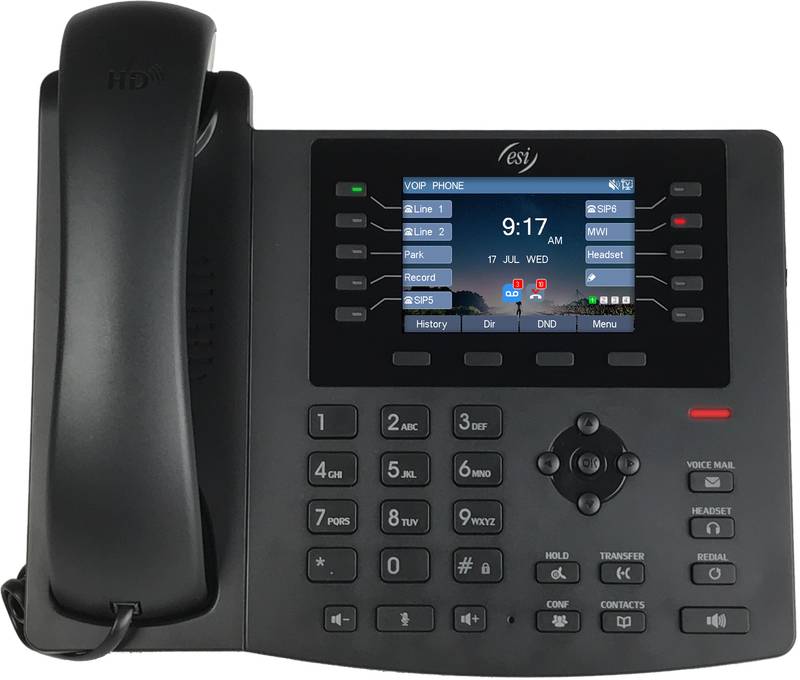 ESI ePhone 3x
Full Duplex HD
Gigabit
2.8″ Color Display
27 Programmable Buttons (4 pages of 7)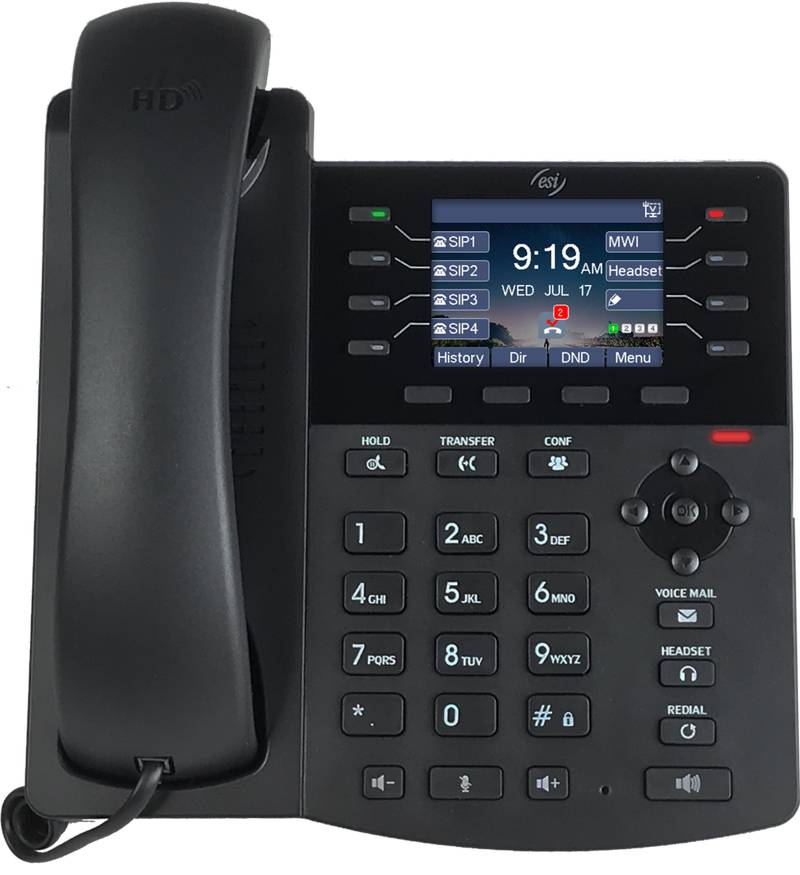 Ready for a Change?
Send us a copy of your telecom bill and we will do a no-cost comparison for you